A Professional Option for Landscaping, Construction, and Design in Ontario.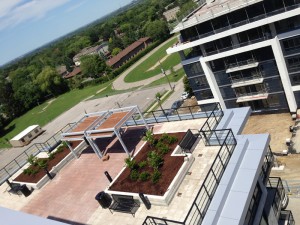 Cedargreen Landscape provides Ontario with a quality resource for large commercial, industrial and high-rise residential landscaping projects.  As one of Ontario's most trusted contractors, we offer a range of services including landscape construction, wood work, excavation, maintenance, and much more.  We can work to any design specifications, and our teams can help you maintain a gorgeous, professionally manicured property with high-end features.
Since 1995, we have served businesses and homeowners throughout Ontario.  We have worked with many reputable developers, architects, and other building professionals, and by establishing strong working relationships with our clients, we deliver dependable solutions.  We receive most of our new clients through referrals, and our long-term customers frequently compliment our fast turnarounds and our exceptional attention to detail.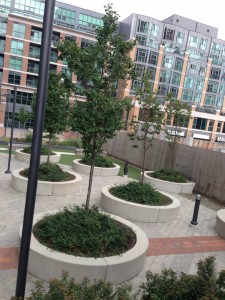 Cedargreen Landscape has a strong reputation for quality.  We built our business through word of mouth, and our teams hold their work to high standards.  Our goal is to complete every job correctly the first time while keeping an open dialogue with our clients–from the second that we arrive on your property, we're focused on our work, and we're proud of our results.
We also offer seasonal maintenance, retaining wall construction, pool construction, demolition, and much more.  As a full-service landscaping company, we're proud to offer an extensive range of services for businesses and private homeowners.  We maintain excellent machinery and equipment, and we are fully capable of handling contracts of any size.
When you need experienced landscaping services, you need help from the professionals at Cedargreen Landscape…
Get Started
Call us today to get a full landscape construction consultation or for more information.
Testimonial
"I am pleased to provide this letter of recommendation for Cedargreen Landscape & Contractors Ltd. Over the years we have worked on many projects together…" Read More
Enzo Ristagno, Concord, ECS Engineering