GTA's Most Trusted Resource for Asphalt, Cement, Interlocking & Excavation Work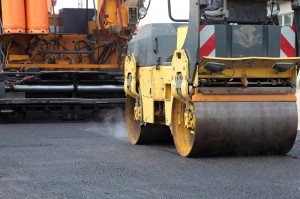 View Projects
Cedargreen Landscape can handle virtually every aspect of your landscaping work.  From planning to installation and excavation, we have the equipment and the expert staff for any project, regardless of size or complexity.
Our services include:
Interlocking for Patios, Walkways and More – Choose from a variety of interlocking stones to create the perfect effect for any area.  We always use high-quality products, and our teams deliver gorgeous, lasting results for patios, walkways, driveways, and much more.
Fast, Consistent Asphalt Work - We offer asphalt for parking lots, driveways, and more, and our specialists can help you protect your investment.
Professional Cement Work - Quality cement work can make a difference.  Whether you need curbs, walls, staircases, porches, or any other cement structure, Cedargreen Landscape can help.
Excavation for All Property Types - We offer flexible excavation services for all commercial, industrial and high-rise residential properties.
Cedargreen Landscape has a reputation for quality.  We plan each new project meticulously before performing work, and we hold our licensed, insured team to high standards for the benefit of our clients.
Get Started
Fill out the form on your right to discuss your next project, contact us today!
Testimonial
"We have worked with Cedargreen Landscape for more than 10 years on different big projects such as: City Centre Pickering, Scotia Bank Hamilton, Berkshire Place…" Read More
David Lester, Toronto, Rockport