Custom Retaining Walls & Natural Rock Work to Enhance Any Outdoor Area
View Projects
At Cedargreen Landscape, we specialize in providing retaining walls and natural rock work for residential, industrial, and commercial buildings.
Keep water and soil from ruining your landscaping.  When properly designed and constructed, a retaining wall can play an important role in keeping your building in great condition.  It can also add a compelling visual element that enhances the property's overall value.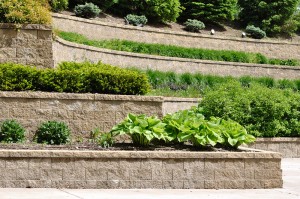 We can create a retaining wall that immediately looks like a part of your property, and because we work to any design specifications, you'll be able to complete the entire project through a single dependable contractor.  Our team will help you choose appropriate rock and stone types, and our extensive experience allows for extraordinarily consistent results.
Cedargreen Landscape also offers versatile options for natural rock work.  We can build stairways, patios, and paths while maintaining a natural look, adding an enchanting feature that adds to your property's appeal.  The possibilities are endless; create gravel pathways leading through your yard or add large rock steps to guide visitors towards a pool area.  No project is too large or too small.
Get Started
Fill out the form on your right for a free estimate or to discuss your wall or rock project, contact Cedargreen Landscape today!
Testimonial
"The city inspection on Tuesday this week with the City went well. They were very pleased with the way the site turned out…" Read More
Duncan Prescott, Toronto, Ferris + Associates